Become the Best Chiropractor in Your Community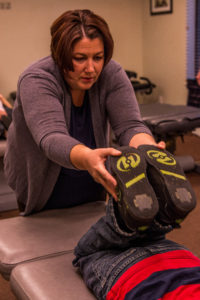 Is this your dream? To be the BEST chiropractor for your patients? To be the BEST doctor in your community? To become sought after?  To lead our community in health and wellness?
So what's holding you back? Why aren't you there already. You know you have the desire, the work ethic, the drive…let's work on YOU, your systems, your communication and grow your practice from the Inside-Out!
Practice Evolution is a Chiropractic Coaching and Mentoring program that teaches you a new way of thinking and communicating to help patients realize how and why they need chiropractic and you. Our coaching is tailored for your personal practice and lifestyle to help you achieve the following benefits, and more!
Reignite your Purpose, Passion and Mission
Remember how you felt when you decided to be a chiropractor?  Remember how on fire you were when you graduated?  It's time to reclaim that passion and take it to the next level.  You can be the doctor you always wanted to be, you can achieve the practice of your dreams.  You can have it all, you just have to define what having it all means.  Find balance in your life and share that life with your family and patients.  Individualized coaching is all the difference here…you don't want what someone else says is success, let's define success for you, and I'll help you reach it!
Significantly Improve your Clinical Skills as a Doctor
Develop your expertise in dealing with children and babies. Become the pregnancy expert in your area.  Become the go-to doctor for all conditions, not because you treat conditions, but because you help patients understand why they are suffering in the first place.  Improve your skills in communicating more effectively with patients and parents.
Learn to reverse their pathology, advance your skills in subluxation correction, and develop proper care plans to improve health and function and much more!
Increase Your Income through Providing Service
Learn what it takes to be the trusted, reputable, and sought-after doctor so you can increase your new patients and patient volume.  You can do all this without marketing yourself to death, weekend screenings, huge online presence or having to 'close' all your patients.  It's not about that at all, it's all about becoming and being the best doctor EVER…it's that simple.